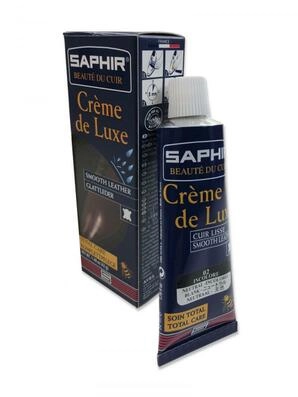 Cream polish based on beeswax which strong rehydrating power.
Creme de Luxe is presented in a tube , and ist composition and creamy texture allow to nourrish the leather, refresh the color and increase protection thanks to an addition of waterproofing agents.
Suitable for all smooth leather shoes.
Brush, then spread the cream, rub, let dry and polish with a smooth cloth or a brush.