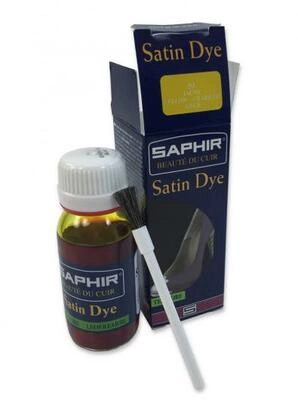 Dye speciall formulated for dyeing satin like ballet and wedding shoes, without leaving any rings.
Saphir SATIN DYE contains a high quality formula, with excellent covering power and a slightly glossy satin finish.

Remarks :
- Clean thoroughly before dyeing with Cleaner Omni Textile Saphir Spray below.
- Protect the areas which you don't want to dye with
Adhesive Tape for Painting, see below.
- Waterbased environment-friendly formula.
- The result depends on the original colour.
- The colours can be mixed together.
- Average use approx. 50 ml for 2 pairs of shoes.



Shipment :
next business day
Your unit price for 1 product :