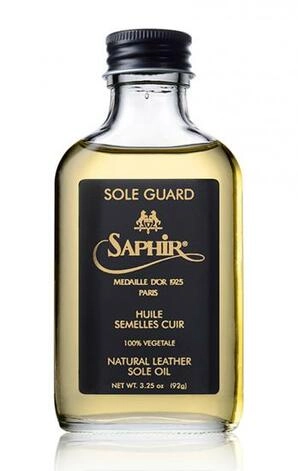 Protective oil for exterior leather soles.
SOLE GUARD is a protective oil to care for the exterior of leather soles. Made of 100 % vegetal oil, to impregnate the leather and keep water and salt from penetrating and swelling the sole. its vegetal formulation nourrishes and also greases the leather and slows down its wear.

Remarks :
- non-slip.
- dries within 1 hour.
Shipment :
next business day
Your unit price for 1 product :