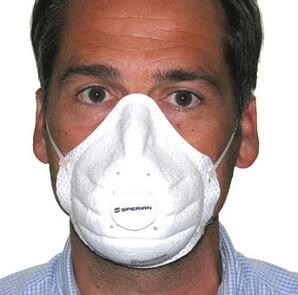 Mask for respiratoy protection approved FFP2, to protect against solid and liquid particles of mediom toxicity. 94% filtering power.
Used for sanding down soft wood, composite materials, rust, putty, plaster or plastic, or for cutting, deburrin,g grinding or perforating metal.
Remarks :
- in accordance with European directive 89/686/CEE
- norm EN149:2001+A1:2009
- perfect protection of the mucous membranes of the face.
- sold per unit.
- degressive prices !