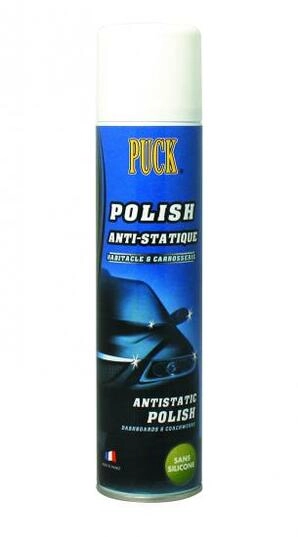 Maintenance product intended to embellish car interiors made of other materials than leather and fabric like plastic or wood. Also suitable for car bodies.
Anti-Static Polish PUCK has anti-static qualities.

Remarks :
-Shake well before using, then spray and polish immediately with the help of a Chamois Cotton Cloth, see below.
Shipment :
next business day
Your unit price for 1 product :