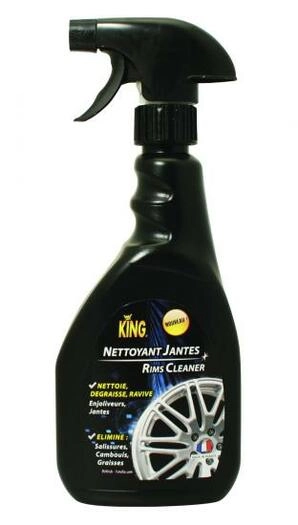 Powerful cleaner and grease-remover for rims and hub caps.
KING Rim Cleaner eliminates brake pad dust, dirt, dirty oil, grease, traces of tar and soil.
Adapted to all material, can be used on aluminium, steel and plastic.

Remarks:
- Spray from a distance of 20 cm, let work for 2 minutes and rub with a Sponge or a Cotton Cloth.
- Afterwards, rinse with clear water.