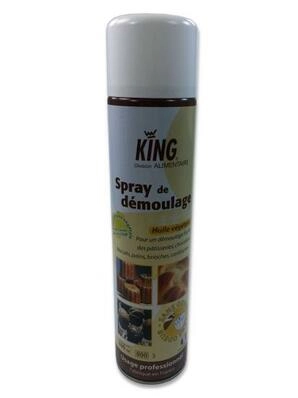 Food-quality anti-stick spray based on vegetal oil for easy unsticking of food from its container.
Anti-Stick Spray KING is odour-free and does not transfer a taste to the final product, protects the baking tin from corrosion and allows easy cleaning.

Remarks :
- GMO-free vegetal product, 97.4 % rapeseed oil.
- Life span 24 months after opening.
- Up to 220°C.
Shipment :
next business day
Your unit price for 1 product :